Arometrix: Behind the Name
Behind the Creation
The story of how Arometrix© was created goes a little like this… One day, two teams identified a market need in the botanical distillation industry. Soon after, they partnered up, with an ambitious goal in mind: to develop and commercialize an innovative technology that processors could utilize to distill a better quality distilled material.
Months of hard work later, this collective of scientists and engineers reached their goal when they built a first-of-its-kind optical metrology product. The team would go on to establish a new company, Arometrix©, and the product would become the Fraction Finder™. The vision was to make a product that would become the standard for quality monitoring, compliance and purity of life-transforming plant oils.
Arometrix© comes from two words: "Aromatic" and "Metric".
The "Aromatic" part of our name refers to chemical compounds, while the "Metric" part of our name refers to metrology, or measurement.
But, where does the final letter, "X" come from?
X marks the spot.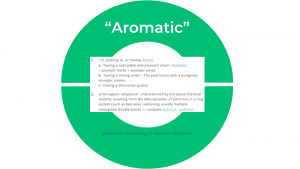 AROMATIC +  METRIC + X  = Arometrix©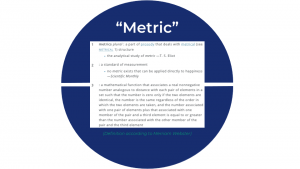 Behind the Mission
The whole Arometrix© team is passionate about making scientific solutions that have the potential to transform lives. How does our real-time Fraction Finder™ monitor do this? It helps distillation technicians by making their processes much more controlled and reliable. Because of this, they can create the cleanest, safest-possible oils for patients, who are suffering from serious illnesses, such as cancer, PTSD, anxiety, seizures, anorexia, and arthritis.
We absolutely believe in the power of Earth's medication to provide relief, where other medical solutions have failed. We're not here to compete; we're to improve the status quo the best way we know how – with science!
Behind the Science
At Arometrix©, we are experts that love science. Expert engineers. Expert chemists. Our team shares a wealth of life experience, knowledge, and education; although, our education didn't end when school did. The world is our laboratory. Every day we find something new to investigate and take the processing world's toughest questions head-on. Where others simply see questions, we see answers!
Our engineers have been working in the field of optical metrology for quite a while. They are inspired and uniquely qualified to innovate in optical metrology (or the science of using units of light to gain insight into the world around us). We're proud of our expert team's capability to create and enhance the Fraction Finder™ so that it meticulously provide facts that inform and educate our customers. We strongly believe in the importance of data-driven decision-making, which provides a way to refine the controls of processes and tailor a distillation. We are happy to educate anyone interested in learning about our innovation and short-path distillation, in general.
Earlier today, we asked our lead engineer about what makes this job so special to him.
"I love engaging with new scientific methods and developing leading research. I want the world to know what can be done. I want us, as a community, to learn more from our systems and to use that knowledge to make those systems better. That's why I do this job. I didn't become a Ph.D. to be an 'industry guy'. I had actually always wanted to be a professor. What I have learned over the years is that to truly make an impact in the world, I couldn't sit in a classroom and teach, but should use my knowledge to solve real-world problems. I found a home at Arometrix because I wanted to use my education to do something that no one else has done."
But the fun doesn't end at the joy of learning and educating…
"After work, the engineering team has a tendency to bar hop and has a culture of liking craft brews."
Behind the Innovation
Arometrix© is here to innovate and enter untapped markets, starting with our debut product, the Fraction Finder™. There is no product currently in the distillation market that can provide real-time reporting on the most important compounds in distillate – the information that processors truly care about.
As more and more Fraction Finder™ systems are released, an ever-growing community of users is realizing the power of the Fraction Finder™ and finding new creative use cases for the system. The Fraction Finder™ acts as an "extra sets of eyes" that can see what no human eyes can.
We're continuously developing never-before-seen features that can provide even more help to our customers. Earlier today, we spoke to our Chief Technology Officer, Dr. Christopher Metting, who has done extensive research in chemistry and optical metrology. We asked him about the importance of innovation in this field. His response sums it up perfectly:
"The technology of this field had been artificially constricted as a result of extraneous state and federal regulation. As the regulations ease and the market opens up, we find ourselves in desperate need of tools and technologies that can make the products safer and more reliable. While the industry is getting an influx of technologies from other industries, there has been a real lack of development for tools that cater specifically to the needs of the botanical oil industry. We are filling one part of that need with the Fraction Finder™ ."
Enough about us – we want to hear from you!