Arometrix Earns C1D1 Certification on First and Only Molecular Monitoring System for Botanical Extraction
The EXTRACTION FINDER, Arometrix's Revolutionary Real-Time Extraction Analyzer, is Now Certified for Use in C1D1 Extractions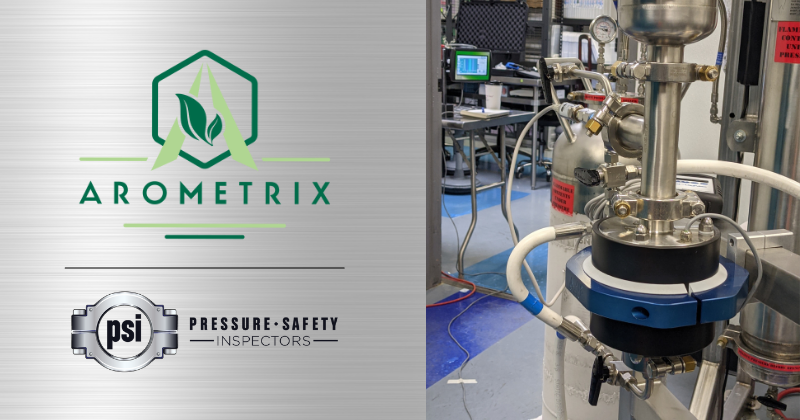 09/02/2021 – Rockville, MD
We are excited to announce that the Arometrix EXTRACTION FINDER, our patented real-time molecular monitoring technology, is now officially engineering peer reviewed, certified, and C1D1 compliant in all 50 states.
Following a meticulous review from Pressure Safety Inspectors (PSI), licensed Professional Engineers, the EXTRACTION FINDER has been found to be professional grade, commercially manufactured, designed and fabricated in accordance with internationally recognized codes and standards. Most notably, the equipment is now certified for use in Class I Division 1 or 2 hazardous locations. The product can now be utilized in Cannabis and Hemp extractions that utilize any of the following solvents: Butane, Ethanol, Heptane, Hexane, Isopropanol, Methanol, Pentane, Propane, and Water.
In addition ​​to being PSI-approved for C1D1 environments, the technical report concludes that the EXTRACTION FINDER's high pressure-rated sensor is ASME-compliant and intrinsically safe, while the connected digital display is in accordance to UL standards, UL 61010-1. Read the full list of codes that this equipment complies with at the end of the blog.
Cannabis and Hemp extraction laboratories can now confidently integrate Arometrix's EXTRACTION FINDER in-line in their extraction processes to measure and log essential molecular data during their extraction to maximize extraction efficiency and extract quality assurance. Furthermore, Arometrix believes that this technology will help clients maintain and prepare their manufacturing for compliance standards expected from ever-changing regulations in regards to Current Good Manufacturing Practices (cGMP) requirements and upcoming FDA regulations.
We look forward to evolving the science of extraction technology and helping extractors produce safer, better extract products with this novel technology. — The Arometrix Team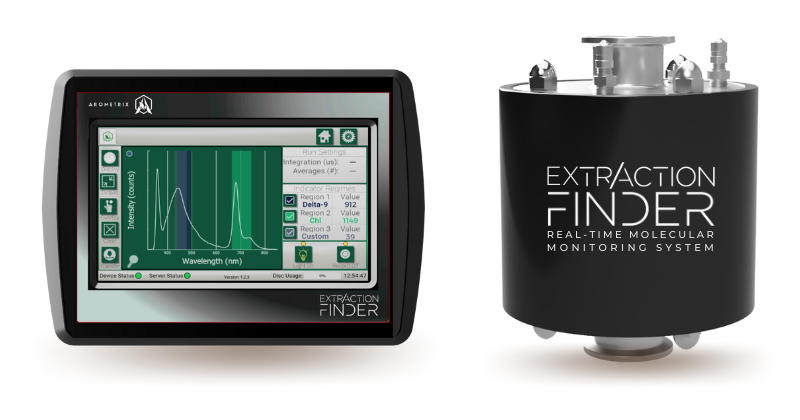 Product Overview
Real-time molecular monitoring system for extraction
Patented spectroscopic technology
Instantaneous measurement of Cannabinoid, Chlorophyll, and Lipid levels
Data logging and companion data review app for cGMP compliance
The product is in accordance with the following codes:
California Fire Code, 2019
International Fire Code, 2018
New York State Uniform Fire Prevention and Building Code 2017
Oregon Fire Code 2019
Washington Fire Code, 2018 (WAC 51-54A)
NFPA 1 Fire Code, 2018
NFPA 30 Flammable and Combustible Liquids Code, 2018
NFPA 58 Liquefied Petroleum Gas Code, 2020
ASME Boiler and Pressure Vessel Code, Section VIII, 2017