Arometrix Extraction finding with Hashatron Solventless shows promise
Can the Extraction finder improve solventless process?
Arometrix met with John and Brian of Hashatron to do some research with extraction finding during a solventless extraction. The purpose of our research was to figure out if the Extraction finder can give actionable information for how to improve a solventless process. While other customers have used different Arometrix configurations to test its effectiveness in solventless, we never really received affirmation on how well it performed.
And solventless is different. It is really a mechanical mixture of Hydrophobic trichomes and water, not a solution like Butane/Cannabis oil or Ethanol/Cannabis oil.
Interested in the process? Check out Hashatron's Vibratory Collection Vessel which was used in our Research session.
Specifically the goals of the engagement was to ascertain the density of trichomes in the mixture, and how much chlorophyll is in a system. While we saw trends for trichome density, we didn't achieve this in an actionable way. However, we were able to see a steady explainable change in the chlorophyll content in the water.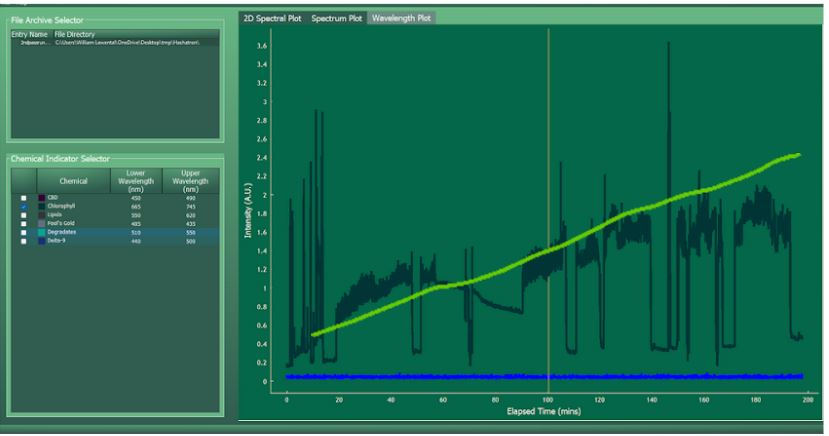 In the Data Analysis post processing App to the left, we see the chlorophyll content steadily increasing over a 3 hour run. (Yes, 5 collections over 3 hours) The manually drawn green line shows the general trend we saw. This trend is obvious, with significant signal to noise that makes this data actionable.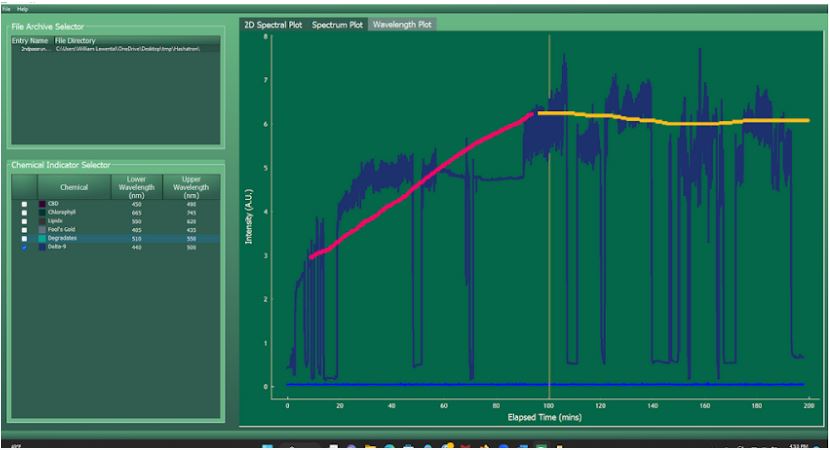 This next graph is the D9 data over the same 3 hour run as above. The pink trend line is manually drawn to illustrate the D9 concentration trend for the first hour, which increased steadily. The yellow line shows how the D9 level seems to have plateaued for the remaining time. We have some theories, but we are not sure how to explain this phenomenon.
What We Learned
Additionally, we found some other interesting things with the Extraction finder…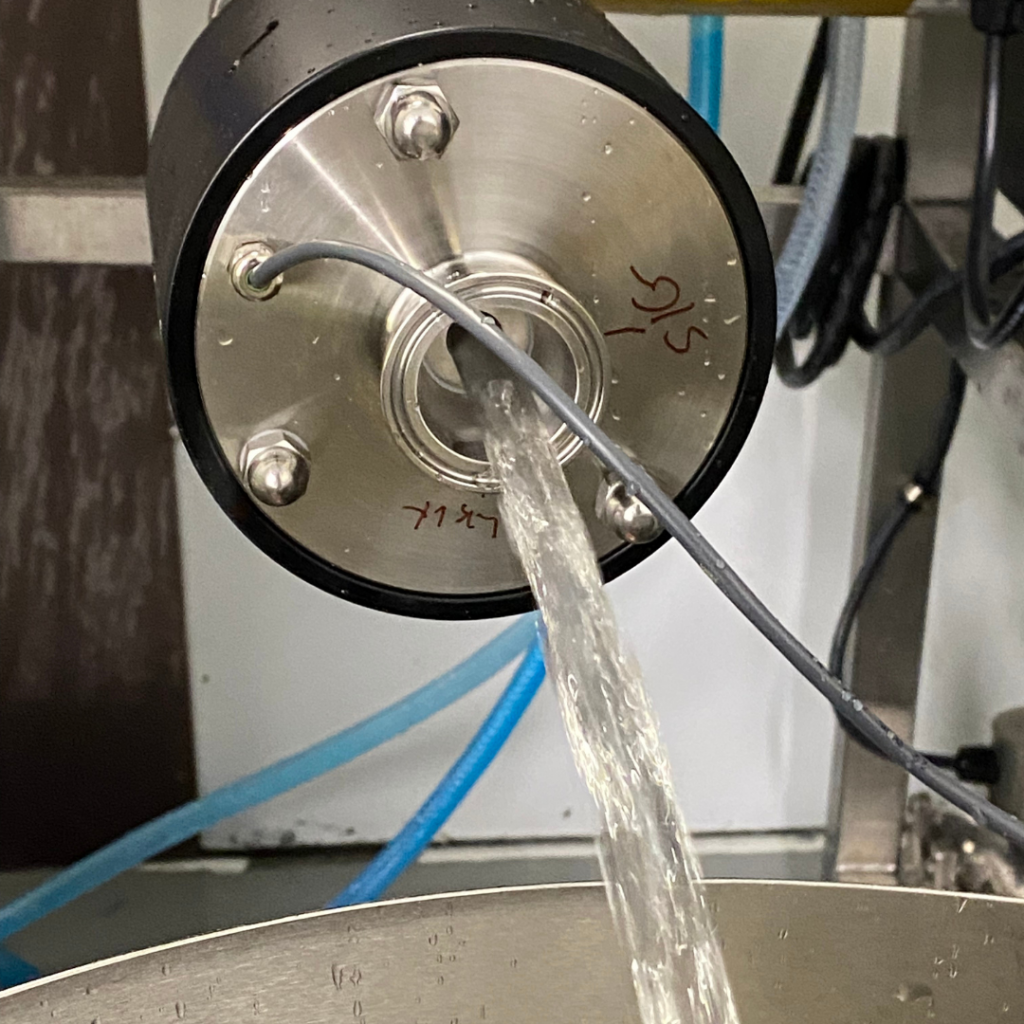 The ½ inch flow path of the extraction finder isn't really that limiting in practice. We came up with a fancy bypass adapter, the C1D2 Flow adapter, but found when doing closed loop, it really wasn't necessary.
The extraction finder can detect when agitation has stopped
The extraction finder can detect when flow has stopped
The extraction finder can be easily flushed with water; in our testing the trichomes didn't seem to get stuck on the transparent spectroscopic surfaces.
What's NEXT?
The next steps is to get samples from an expert solventless extractor of a solventless water extraction before stopping, at the optimal extraction completion time, and past the optimal completion time , and validate this in a lab. With this, we can ascertain what are the best settings of the extraction finder product to automatically determine this. Next, try these parameters again and see what we get.
What is clear is that solventless extraction can benefit from Arometrix molecular monitoring, and we are excited to evolve this with our Hashatron partners.